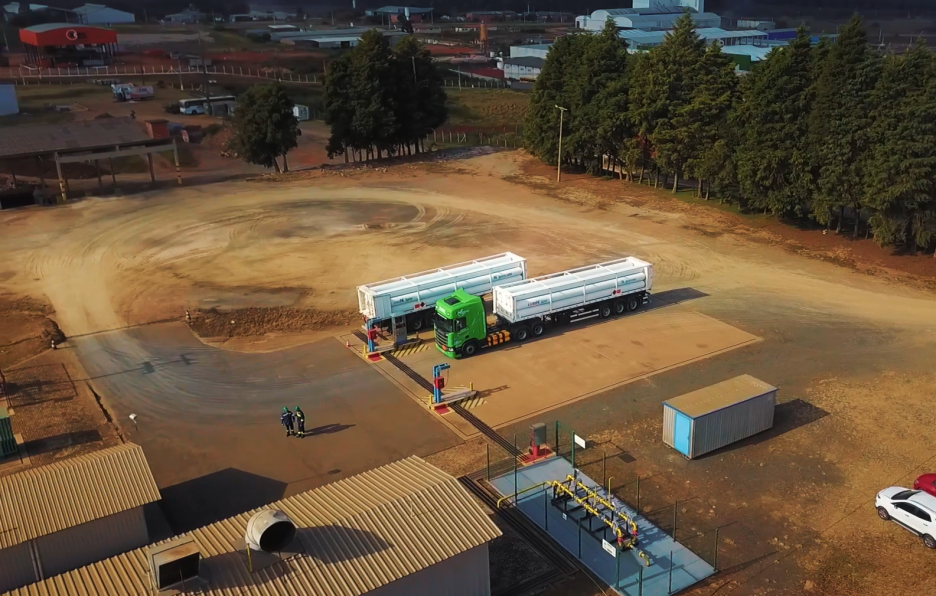 Our purpose
About us
With more than two decades of experience in the market, NEOgás offers innovative solutions to distribute natural gas to places without access to the pipeline, allowing wide access of this resource to different parts of the world.
More than providing products and services that enable the delivery of natural gas to locations without pipeline infrastructure, NEOgás offers a safe and economically feasible source of energy with low environmental impact.
More than
20 years

of experience

1st COMPANY IN BRAZIL
Authorized by the regulatory agency to distribute compressed natural gas.

PIONEER AND LEADER
In Latin America in compressed natural gas.

INTERNATIONAL EXPERIENCE
Project development history in Brazil, United States, Mexico, Colombia and others.

QUALITY AND SAFETY
Commitment to quality and safe practices to preserve people's health and the environment.

NEOSAT 4.0 24H
Monitoring and telemetry system that tracks all stages of natural gas supply in real time.

RESEARCH AND DEVELOPMENT
Own technology, commitment to efficiency and continuous investments in innovation.

TRUST AND EXPERIENCE
Neogás has been operating for more than two decades providing products and services that enable the delivery of natural gas without a pipeline.
MARKET AND OPERATION
Our solutions
NEOgás supplies natural gas to different segments, such as the vehicular and industrial market, in addition to developing projects with specific demands, according to the customer's needs.
Sustainability
NEOgás' customers contribute to practices that are less harmful for the environment.
Discover our practices